Last summer an artist friend forwarded a link for a creative conference in Asheville, NC called the Gathering of Artisans.  Now, I love the mountainous, artsy area around Asheville (including the Biltmore, which my famil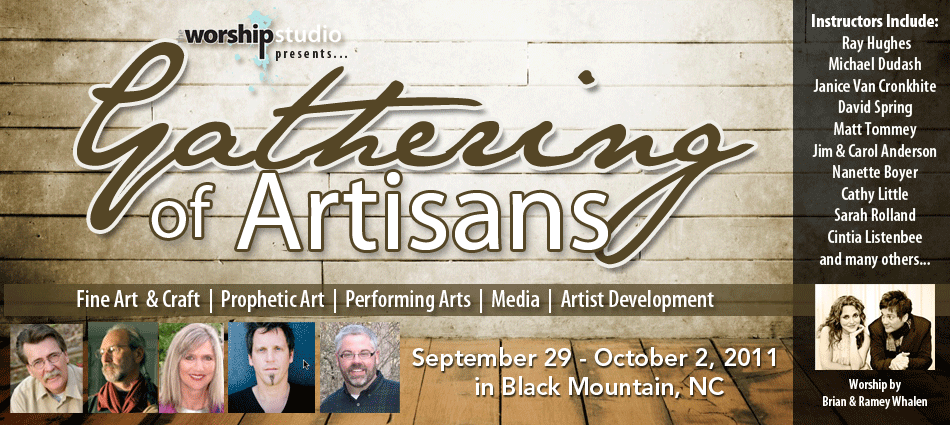 y visited several years ago as the leaves were turning) so the location already had me hooked.   And the conference looked wonderful; many accomplished artists and speakers getting together in a beautiful setting to encourage each other, share tips on technique and ask God to move in the arts. I would have been there in a heartbeat last year if I wasn't already speaking at a retreat scheduled in Indiana. It turned out I was in exactly the right place (see A Weekend of Kingdom Creativity ) and I wouldn't have missed the Indiana retreat for the world, but this year my schedule is free for the Gathering of Artisans! The event will be four days from Sept 29th – Oct 2 with some very good speakers and over 50 workshops. I'll be speaking a couple of times on the subject,  "Collaborating with God to Reach Your Creative Potential".  Just click on the picture for all the info on the conference.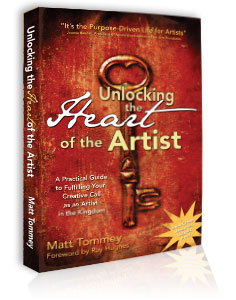 The man who put the conference together is an enthusiastic artist and worship leader named Matt Tommey. His group, The Worship Studio wants to create community for artists and sponsors this conference. Matt also recently release a book, which I've read and can recommend to you, called Unlocking the Heart of the Artist.
Click on the picture of the book to see more about it.
I hope you see you at the Gathering of Artisans in Asheville this fall.  Let me know if you plan to come!