This list "Top 15 Soul Soothing Songs" began because of a new Facebook friendship. I "friended" author David Dark (The Sacredness of Questioning Everything ), which led me to think about the exceptional music of his wife– Sarah Masen. I found one of my favorite Masen songs on YouTube, "75 Grains of Sand" (# 4 on this list), and the deep connection to it came flooding back, reminding me how music has been such a gift from God—a balm to my soul and powerful encouragement for my creativity.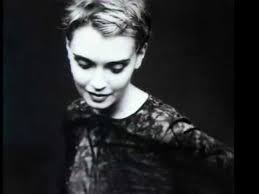 This started a couple of weeks of listening to and cataloging songs that have had a similar effect. The songs on this list are not just tunes I love. I decided that in order to make the cut to be mentioned here they had to be songs that I've listened to over and over and over, and that mean something to me beyond just words and music. They somehow touch the idea of identity, without defining me. Some of them can instantly create a sort of meditative space that helps to reconnect with God's purpose, or that changes the trajectory of my day. They often lead me into a state of worship, whether they were designed to or not.
Although a few are included, I should say that this isn't a list of my favorite worship songs. That's for another post. What I experience on a weekly basis in congregational worship is indeed soul soothing and soul transforming, especially as I participate alongside my church family. We are a church that actually sings out loud, with passion. I LOVE worshiping God from the heart with fellow believers.
But this list is more personal. In fact, you may not relate to some of my choices here, but I think you'll at least find them interesting. I hope you'll discover a few that can serve as inspiration to you, too.
I've linked these choices with Youtube videos because that's the easiest way I know of to find the audio. Some include the lyrics. I would strongly recommend listening to them first without looking at the video, freeing your imagination to wander sans visual assist. Where noted, some of the videos are actually a detriment to the experience, so I suggest only listening.
Here we go, countdown style.
15. "The Scientist"—Coldplay (2002)
This song is sublime lyrically and musically, but I think it hooked my soul with its beautiful rendering of the complications of human love. Even in the inevitable relationship failings there is a hope to "go back to the start" and rediscover that thing that attracted you in the first place. Maintaining a relationship often requires effort; that is part of the deal. This song reminds me to keep my marriage "fresh", which is a pleasure with a wife who doesn't really understand "how lovely (she is)". I've played this song dozens of times and even enjoy the cover by Willie Nelson. Of course, there are other great songs by Coldplay that I enjoy—"Yellow", and "Fix You" among them—but only "The Scientist" makes the "Soul Soothing" grade.
The video here is interesting, but the song doesn't need it to be brilliant. Make sure you just listen to audio first without perusing the vid.
Lyric sample:
Nobody said it was easy
It's such a shame for us to part
Nobody said it was easy
No one ever said it would be this hard
Oh take me back to the start
14. "Into the Mystic"—Van Morrison (1970)
Another romantic song, this one is more about the preciousness of experiencing the journey of life together and the mystical nature of love. But it's also about simplicity and perspective. This song can wash away the tedious details of a busy life and invite me to take a lazy Sunday afternoon just to reconnect with my wife. This kind of simple reset is important to any relationship, especially our relationship with God.
In fact, with a little artistic license I can imagine "Into the Mystic" as a song sung by Christ to his Bride. His oft wandering lover described as a gypsy, the trumpet announcing his sweet, anticipated return a fog horn.
I've always enjoyed Van Morrison's freewheeling, eclectic style and his soulful lyrics. In fact, that kind of artistry alone is encouraging to my soul.
13. "Outlaw"—Larry Norman (1972)
I've played this dozens of times over the years, and it's often gotten stuck in my head. (Actually, all the songs on this list have been stuck in my head as some point.)
The purity and simplicity of this song transports me back to my early days as a young Christian. Besides the fact that he made me feel new and alive, Jesus was cool. "Who wouldn't want to be a Christian?", I thought and I witnessed to my young friends. Simple as that.
Larry Norman is known as one of the founders of Christian rock and his music holds a special place in my aural lexicon. Unfortunately, his legacy has been tarnished by some controversy (he passed away in 2008), but there is little doubt that he started well, and his early recordings and their effect on the culture was remarkable.
You'll notice a reflection of the '70's attitude that Jesus was coming at any moment in the final lyrics of the song. Another song by Larry about the rapture, "I wish we'd all been ready" (one Norman tune I've never liked) actually used the phrase "you've been' left behind'" which later become the name of a huge book and movie franchise.
Lyric sample:
Some say he was a sorcerer, a man of mystery
He could walk upon the water, he could make a blind man see
That he conjured wine at weddings and did tricks with fish and bread
That he talked of being born again and raised people from the dead
12. "Lord, You're beautiful"—Keith Green (1980)
Before Jesus Culture or Bethel Music, before Hillsong, even before Vineyard music, this was one of the ultimate contemporary love songs to the Lord.
When my daughter Hailee was born in 1990, I went home to get a few things the evening after her birth and, filled with emotion and gratitude, put this song on, knelt and lost it. It was one of those moments of clarity when one understands and is overcome by the joy and meaning of life. The lyrics expressed my heart that day and still do: worship, awe that God sees me, the joyful compulsion to respond by sharing his love, and the necessity of humility. Tears. Repeat.
Lyric sample:
I wanna take Your Word and shine it all around
But first help me just to live it, Lord
And when I'm doing well, help me to never seek a crown
For my reward is giving glory to You
11. "More Than A Feeling"—Boston (1976)
This may seem an odd choice for a "soul soothing song" but–as with the others–I connect to it in a unique way and have played it over and over again, often for different reasons. This is a song about the joy and power of music. The lyrics tell the story, but the music personifies that message. Rolling Stone Magazine said, "as slick as it sounds, 'More Than a Feeling' strikes an uncommonly resonant emotional note." It was one of my first experiences with the raw energy and exuberance—with a twinge of bittersweet nostalgia—that can be packed into an incredibly well produced rock song. And it still sounds phenomenal 40 years later.
It may sound cliché, but this one makes my soul and body feel alive. It's almost like a 4:35 instant therapy session. And I am reminded that I do still love to rock.
Lyric sample:
I looked out this morning and the sun was gone
Turned on some music to start my day
I lost myself in a familiar song
I closed my eyes and I slipped away
10. "Little Wing"—Stevie Ray Vaughn (1984) (Written by Jimi Hendrix 1967)
This is another song about joy. The joy of pure virtuoso creative freedom.
Even among great guitar players the stylings of Stevie Ray Vaughn are a revelation. His playing was powerful, expressive, full of life and impossibly skillful.
Stevie Ray's version of "Little Wing" isn't so much a cover (of Jimi Hendrix) as it is an illuminated interpretation. It realizes the songs true potential and takes it there…for six minutes and forty-eight seconds. It's a rocking instrumental-only ballad, and in fact, the absence of lyrics is one of the things that make it perfect. I can never listen to it just once.
9. "Pressing On"—Bob Dylan (1980)
This is an interesting one. Bob Dylan got radically saved in late 1978 and the world found out about it on August 20, 1979 with the Slow Train Comin album and the hit "Gotta Serve Somebody". For Christians who were also music lovers, this was an incredible event. Dylan's second album as a Christian released the following year. Saved was gospel, rock, heart and soul, and full of inspiration and spiritual insight.
By that time I had experienced my own spiritual reawakening and I was on fire for God. The Saved album added fuel to the flame and "Pressing On" became an ecstatic anthem. There was so much meaning in those repetitive lyrics, the passionate vocalizations, and the soaring Muscle Shoals gospel sound. I played it over and over.
A couple of years later there were rumors Dylan had renounced Christianity and returned to Judaism. I had trouble listening to his Christian music anymore. At the time it felt like a dear friend had fallen away.
And then a few years ago I got a new perspective. A baby and bath water kind of thing. I was reminded that God doesn't look for perfect people to carry his message. Everyone in the bible except Jesus was flawed. There is evidence that King Solomon did not finish his life well, yet we cherish his wise sayings. Saul ended up tormented by demons because of turning away from God, but he was at one time God's chosen leader and a true prophet (1 Samuel 10:6-11). Dylan may or may not currently be pressing on in his faith but the song(s) he wrote under the influence of the Holy Spirit are still true and still inspiring. (Note: Bob has never publicly disavowed Christianity and has many times confirmed his faith in God. He consistently writes lyrics that deal with Christian themes.)
Now, after all these years and many steps on the faith journey, "Pressing On" reminds me—among other things–that no matter who appears to stand, fall or fade, I WILL—by God's incredible grace– keep pressing on.
Lyric sample:
Shake the dust off of your feet, don't look back
Nothing now can hold you down, nothing that you lack
8. "Nod Over Coffee"—Mark Heard (1991)
I love the honesty of this song. It's been said that we live in a tension between the Kingdom of God being "here now", and also "not yet". Jesus acknowledged this tension when he said that we would experience trouble in this fallen world, but that He has overcome it. Our human journey is often tempered with moments when whatever we have experienced or are experiencing is "not enough", because our souls long for our ultimate destination.
Mark Heard was a revered songwriter who died after having a heart attack on stage at the Cornerstone Festival shortly after this album came out. He was a poetic and prophetic voice–thought admittedly broken–and the circumstance of his passing made this and others of his songs even more poignant.
As a Christian I aspire and purpose to live in the victory that Jesus won, but I face the challenges of humanness daily. Few expressed the struggle better than Mr. Heard.
Lyric sample:
All the unsaid words that I might be thinking
And all the little signs that I might give you
They would not be enough
No they would not be enough
So we nod over coffee and say goodbye
Smile over coffee and turn to go
We know the drill and we do it well
We love it, we hate it
Ain't that life
7. "Classical Gas"—Mason Williams (1968)
Listening to this song transports me to happy childhood times. My dad first exposed me to it in the 70's. He was a great music aficionado, especially jazz and guitar, so part of the reason "Classical Gas" touches my soul is the connection with him.
There is an infectious freedom in the dazzling performance of Mason Williams. '68 was a hard year for our country….the war, the assassinations of Martin Luther King, Jr. and Robert Kennedy. Knowing this exuberant, energetic instrumental was on millions of radios doing what art does so well—bringing a bit of hope and joy—makes me happy to be a part of the artist tribe, and encourages me to spread joy in the ways I can. For me, "Classical Gas" –though it is firmly set in a specific time–never gets old.
A couple of interesting pieces of trivia around this song: It was recognized in 2008 as the most played instrumental in the history of radio. Also, Mason Williams was a comedy writer as well as a musician and gave Steve Martin his big break, even paying him out of his own pocket to contribute comedy to The Smothers Brothers Comedy Hour.
6. "Wrap My Arms Around Your Name"—Sarah Masen (1998)
God knows how much music means to me; how it encourages me. Sometime in the late nineties I was at one of those plateaus where I was tired of all the music I was listening to. I needed something new and inspiring. So I went to the Christian bookstore with a prayer that he would lead me to a fresh favorite. I saw the album Sarah Masen peeking out from the bins and recognized her name from the wonderful song on the radio, "All Fall Down". I felt God inviting me to buy it. Sarah quickly became my favorite female artist and when her album Carry Us Through, released in 1998 I snapped it up. I really believe it is one of the best albums by a faith-based artist ever in terms of songwriting, performance and production (Charlie Peacock).
The first time I heard "Wrap My Arms Around Your Name", I wept. (I know, I seem to do that a lot, but its just that kind of list.) At the time, I was going through divorce, dealing with life as a single parent; weary and less than encouraged. "Wrap My Arms Around Your Name" expressed exactly what I was feeling. All the complications of life could wait; what I really wanted was to connect with the simple, all consuming power of my deliverer's name. And in the power and comfort of that name, everything was alright.
This song still speaks to me just as powerfully as it did back then.
Lyric sample:
Save communion for the holidays
And keep perception at a safe arms length
Does hallelujah wear the same old face?
I'm okay yeah okay fine okay
What I really want is
To wrap my arms around Your name
5. "Fall Afresh"—Jeremy Riddle w/ Bethel Music (2011/2012)
Note: The video is distracting. You'll definitely want to just listen to the music the first time through.
The other day I must have played this song close to 20 times in a row. I find it to be just a perfect heart and soul prayer.
And "blow through the caverns of my soul"? Yes. Please.
Lyric sample:
Spirit of the living God, come fall afresh on me
Come wake me from my sleep
Blow through the caverns of my soul
Pour in me to overflow
Here is a longer live version recorded at Bethel Church.
4. "75 Grains of Sand"—Sarah Masen (1998)
Another from the Carry Us Through album, this one ranks as my favorite Sarah Masen song. It speaks to the desire to know the future and to have some control over life. (Ah yes, the fallacy of control.) "75 Grains.." reminds me that life is short and eternity is long and that is the way God planned it.
I love everything about this song; the lyrics, Sarah's voice and interpretation, the music, musicianship and production. It is striking, as good as anything out there.
And as I said in the introduction, it consistently touches my soul.
Lyric sample:
And everything she used to choke at school
Swallowing the whole of untold rules
Filled with desire all set on fire
And what she wouldn't give
To hold them in her hands
Those seventy-five little grains of sand
A glimpse of the now
That would change the then
Those seventy-five little grains of sand
3. "Come to Me"—Bethel Music featuring Jenn Johnson (2012)
My friend Theresa Dedmon left us a copy of Bethel Music's The Loft Sessions when she visited for our Indianapolis Creative Church Conference 2012 in and I was immediately drawn to this song. It speaks to me about the unconditional, always-welcoming love of the father. I need to be reminded of this constantly, which is why this song has had dozens of spins everywhere I listen to music—car, computer, phone. Jenn Johnson sings it perfectly; not too overpowering, not too sweet. It really is God's message of hope for me.
Lyric sample:
I am the Lord your peace, no evil will conquer you
Steady now your heart and mind, come into My rest
Oh, let your faith arise, lift up your weary head
I am with you wherever you go
2. "Joyful, Joyful /Ode to Joy"—Henry van Dyke/ Beethoven (Lyrics, 1907, Music, 1824)
"Joyful, Joyful" has the unique distinction of being based on one of the greatest pieces of music ever written, Beethoven's "Ode to Joy", and having some of the richest lyrics of any hymn ever written. The music by itself is incredibly powerful, and the lyrics without the music are magnificent. I've sung this to myself and with others countless times and it always bring perspective and…well, joy.
This song is monumental not only because of the lofty music and lyrics, but because it transcends genres, cultures and generations, much like God's love. It encourages me to take my place in God's grand, unfolding story. There is a participatory aesthetic to the song that compels us to join in and partake in the joy of expression; a taste of how we'll feel in heaven joining in choruses around the throne.
Lyric sample:
All Thy works with joy surround Thee,
Earth and heav'n reflect Thy rays,
Stars and angels sing around Thee,
Center of unbroken praise.
Field and forest, vale and mountain,
Flow'ry meadow, flashing sea,
Singing bird and flowing fountain
Call us to rejoice in Thee.
1. "Bad/Wide Awake"—U2 (1985)
This song was released on the "Unforgettable Fire" album, but didn't get lodged in my soul until it appeared on the ep Wide Awake in America as an extended live version. I used to play it over and over on the turntable in my little apartment in Chicago. Those were days mixed with joy and sadness. I was on the air at the most powerful Christian radio station in America, 50,000 Watt WCFL AM 1000, but at home shocking revelations about my marriage at the time were coming to light. It's a testament to the power of this song that no memories of the bad stuff that happened back then are associated with it, and I can still feel the thrill that I felt the first time I heard this earnest band of young Christians sing it.
The abstract lyrics touched my soul and affirmed my philosophy of life; Stay wide awake to the Spirit and to life, advocate for others, be a light in the darkness. And do it with passion.
Lyric sample:
If I could through myself
Set your spirit free, I'd lead your heart away
See you break, break away
Into the light
And to the day
I've found music to be an important catalyst and collaborator in the pursuit of creativity. And that's why I want to share this list with you.
Thanks for reading. I hope maybe you discovered something new and worthwhile. Now, I'd really like to know; what are some soul soothing songs for you?
J. Scott McElroy is the author of Finding Divine Inspiration (Destiny Image) and The Creative Church Handbook: Releasing the Power of the Arts in Your Congregation (InterVarsity Press). He directs The New Renaissance Arts Movement and blogs at JScottMcElroy.com. Reach him at Scott(at)TheNewR.org