If you've read Finding Divine Inspiration or been to one of our events you know that I'm a big advocate of journaling. I've often said that God used it to save my life during the darkest days.  The wonderful conversational relationship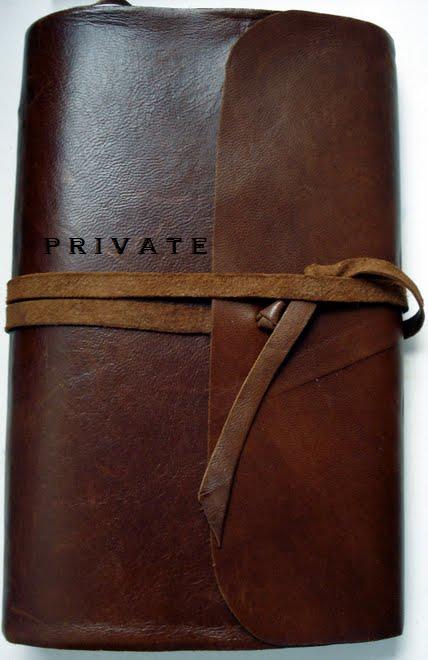 He has developed and nurtured with me through the practice of journaling is a treasure.
So recently as I sat with journal open, asking God for direction for the upcoming year, it was a bit of a surprise to hear Him whisper that I should study my journal pages from last year. Not what I had in mind.  I was looking for a fresh start for 2012, not a rehash of the roller coaster ride of 2011. There were some wonderful highs like speaking at Bethel's Creativity School and leading the spiritual formation track at the CIVA Conference, but also the heartbreaking lows of dealing with focal dystonia, a condition that impeded my ability to do voiceover and provide financially.
I hope to move past those struggles in 2012, plus I have a milestone birthday in October.  I have a tendency to attach a lot of significance to age milestones and there are a few things to accomplish before that magic number hits, you know?  "Riiight", God seemed to say. "How 'bout we just start by reviewing last year."
I began by going through every journal entry from 2011, looking for some specific bits of direction that He seemed to speak throughout the days and weeks. I wrote those down on in a fresh sketchbook and then looked for the common themes. Those old words of encouragement jumped off the page, appearing even stronger in this condensed form.  Then, voila! I saw that over and over again He had spoken to me to write, to keep writing, and that I rarely followed through. I've known for years that I'm called to write. I also know that my skills in the craft of writing need to develop. Sometimes—well, often—that has slowed me down. God seemed to be showing me that my hesitancy to practice this calling—which is disobedience, really—was the reason I'd been feeling stuck from time to time.
The new book God's got me working (Creative Church Handbook) on is easily the most difficult thing I've ever written. It's on a monumental subject, the arts in the Church. On one of those days when I was pushing into the writing, something extraordinary happened. I was working in my spot at home upstairs when our beloved dog Eleanor came galloping up, comically indignant and agitated by something outside. She wanted to go on the deck, but when I let her out she lost the scent of whatever had driven her outside. We both stood there blankly blinking in the sun.  It was a nice day, so I leaned against the rail to enjoy the unexpected break.  Just then a brown hummingbird buzzed out of the trees directly at me and hovered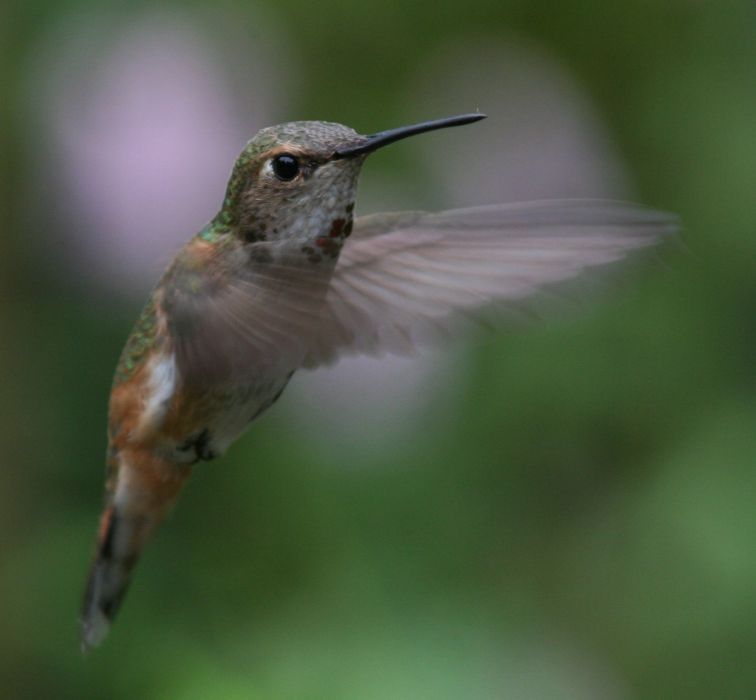 within 3 feet, facing me. He dipped forward a few inches, hovered some more then flew away. It was one of those instances when you know something wonderful, something from God, has happened. In all the years we've lived here I've never seen a hummingbird in the neighborhood.  I stood there in giddy shock for a moment, then went inside and immediately looked up the meaning of a hummingbird. The very first entry I pulled up said this: "It is a symbol for accomplishing that which seems impossible and will teach you how to find the miracle of joyful living from your own life circumstances."
You'd think that would do it, that that would be all I'd need to press forward on this project and into my call. And for a few days it was. But after the initial excitement the experience faded from my memory, languishing in the pages of my journal.
Now through this process of review, God in His mercy had led to me to find that story and all the other encouraging words He'd given throughout 2011. And He used them to shine light on my path for the year ahead.  In response, I've resolved to produce some form of writing every day. Even the writing of this blog entry is an act of obedience.
Is there something that God has clearly called you to, but it sometimes seems impossible to accomplish? Have you shied away from it because you're just not sure you have what it takes? Maybe you feel stuck as a result. God will give you everything you need to accomplish your assignment. He will bring you into the joy of collaboration as you push forward. Your enemy, satan, would like to keep you stuck and he'll play on your old insecurities and hang ups to accomplish that. Satan wants to steal your joy and destiny.  I let that happen too much last year. But I'll bet if you review, you'll see that God has been encouraging you and cheering you on more than you realize. As you begin this new year ask the Holy Spirit to bring to your mind those words of encouragement and direction that He's given in the past. If you journal, try going back over the last year's entries, write down God's encouragement on a separate sheet of paper and look for the common theme. The keys to this year, to your future, may have been there all along.
And if you don't yet journal, this could be a great year to start! For more on how to set up a private prayer journal, check out chapter 6 of Finding Divine Inspiration.
"For I know the plans I have for you," declares the LORD, "plans to prosper you and not to harm you, plans to give you hope and a future."  Jer. 29:11
"But it was to us that God revealed these things by his Spirit. For his Spirit searches out everything and shows us God's deep secrets."  1 Cor. 2:10
May He open our eyes, set us free and empower us to collaborate with His vision for our lives in the new year!