Scott is an author, speaker, arts advocate, voiceover artist and visual artist based in Indianapolis.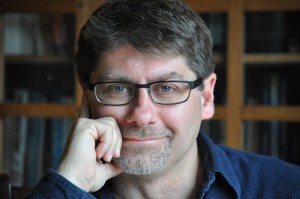 Author
Scott is the author of The Creative Church Handbook: Releasing the Power of the Arts in Your Congregation (InterVarsity Press, April 2015) and Finding Divine Inspiration: Working with the Holy Spirit in Your Creativity (Destiny Image, 2008).  His articles are carried on many websites, including Crosswalk.com, Burnsidewriters.com, and all of the websites in the Salem Network.
Speaker
Scott speaks nationally on the arts in the church, spiritual formation for the artist, learning to hear God's voice, awakening the creativity of God that lives in every person, The New Renaissance and more. His schedule is listed HERE. Contact him for a seminar, workshop or speaking engagement at  Scott (at) TheNewR.org
Arts Advocate
Scott advocates for the arts in the church, The New Renaissance and the spiritual journey of artists through speaking, writing, media interaction, personal meetings. Arts advocacy is also his primary role as founder of The New Renaissance Arts Movement and as Director of Arts at the Vineyard Church, Indianapolis, as well as with the Vineyard Arts Community, USA.
Voiceover Artist
As a voiceover artist, he hosted the Animal Planet TV series, "Wildlife Journal", 7am Eastern weekdays from 2004-2007.  He is heard on national TV commericals, video games, websites and more.
Visual Artist
Scott works with acrylics while painting live during church services. He prefers watercolors for personal expression, and enjoys physical design projects. He calls himself a "developing artist" in all these mediums.
Creative Career
Scott's career in radio spanned 28 years and included on-air, promotions, production and voice work at WCFL and WLUP (The Loop) in Chicago and WENS, WYXB, WNOU and HANK-FM in Indianapolis.
For 14 years, he produced and choreographed an annual fireworks-to-music show, "SkyConcert", simulcast on WISH TV 8 (CBS) and WENS and HANK-FM and viewed by several hundred thousand people.
As a film critic Scott delivered weekly reviews on radio, TV and in NUVO Newsweekly for several years.
He's married to Danielle and has a daughter, Hailee and a son, Kaia.