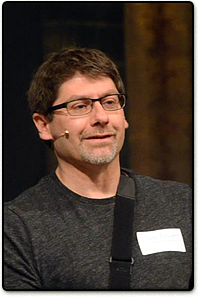 I love to speak and teach about God's desire to share His love through creativity and the arts. I'm available for keynote addresses, retreats, seminars, workshops, live painting events, and arts ministry coaching.
Here are a few of the topics I speak on:
God's design for creativity and the arts in the church.
How to integrate creativity and the arts into your church.
Collaborating with God in your creativity.
The power of the arts in sharing Gods love.
How to release creativity in your congregation.
Developing a lifestyle of listening to and collaborating with God.
Finding your place in the new creative Renaissance.
Spiritual formation and the arts.
How develop creative habits in your staff.
Developing an arts ministry in your church.
And much more.
Each message is tailored to needs of your church, group or organization.
Contact me at Scott(a)TheNewR.org for more information.
2017
May 1–Indy Vineyard Church, Indianapolis–Sunday Services–Live Painting
June 19– International FCM Convention, Indianapolis–Speaking
July 10– Personal Prayer Art Training, Grace Church, Noblesvill, IN–Leading
July 13-14–Karitos Arts Conference  Naperville, IL–Leading Workshops, Main Session presentation
July 15–Finding Divine Inspiration One Day Event, Evanston Vineyard, IL–Speaking
July 22–Presence Conference, Indianapolis–Live Painting
Sept 3–Indy Vineyard Church, Indianapolis–Sunday Services–Speaking