The Creative Church Conference, Indy is less than 2 weeks away, June 3-5. God has brought some amazing things together to make this event spectacular. My wife has forbidden me from saying "conference" or "Makoto Fujimura" in her presence, because she's heard these words too many times. Everything is as it should be.
It's a c___f__ce whirlwind here but I wanted to take a moment and update you on the exciting progress.
We've added a number of speakers since my last post, including a slew of workshop leaders. (see the speakers here) The workshop titles are thrilling in themselves: (see the complete list here)
Loving People Through Art–Jason Leith
Developing Godly Creativity in the Next Generation—deAnn Roe
The Four Pillars of Creativity–Luke McElroy
The Power of a Personal Prayer Art Ministry–yours truly
The Impact of Creative Design in Worship Spaces–Jim VanderMolen and Steve Fridsma
Strategies for Making it as an Artist–Kyle Ragsdale, Quincy Owens
Writing Workshop: Writing for Deeper Church Life–C. Christopher Smith
Dance in the Church Workshop–Randall Flinn
That's is only half of the workshops, and doesn't include the powerful main sessions. (see the schedule here)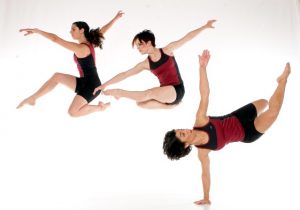 That dance workshop is a complete answer to prayer. I'd been praying about the right leader and Randall Flinn, founder of Ad Deum Dance Company in Houston kept coming to mind. But getting him here wouldn't fit in our budget. So I never even contacted him. Then, a couple of weeks ago he emailed out of the blue and said he believed God was speaking to him to come. He even wanted to bring four of his dancers. He stepped out in faith and bought all their plane tickets! So now, we'll not only have a first class dance workshop, but a professional dance company to join in the Sunday services. And they will stick around to offer a special post-conference dance intensive on Sunday afternoon! God cares about dance in the church.
T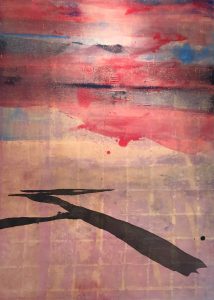 he dance intensive is one of two special post-conference events. The other is "A conversation with Makoto Fujimura". ( or "M. F." for Danielle) The Harrison Center is hosting this one–also on Sunday afternoon—as a fundraiser for the conference and local collector is loaning us Mako's painting "Olana-Isaiah", plus a copy of The Four Holy Gospels and The Golden Sea. Attendees get a signed copy of Silence and Beauty and more.
We've added daily and evening ticket prices to accommodate those who can't make the entire con-err..
And two of my favorite companies have joined us as main sponsors, Samaritan Ministries, who provides Christian health care sharing solutions, and InterVarsity Press, world's best publisher.
I could go on and on, but it's probably best for everyone if you just check out the website: http://TheNewR.com
Are you starting to see why I'm so excited about this weekend and why I'm overusing certain words? Yes, completely understandable.
Danielle and I hope to see you in Indy soon!